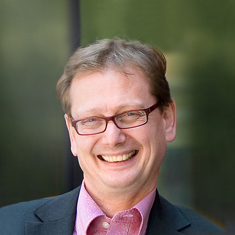 Andreas received his Ph.D. in biochemistry in the field of neurobiology and worked as an associate professor in the department of cardiovascular physiology at the University of Cologne (1995-1997).
Between 2003-2013, Andreas (co-)founded and headed different biotech companies including Celonic (CMO), Baliopharm (innovator company for autoimmune diseases, oncology), Synimmune (bispecific antibodies, oncology), ICAAN (Aesthetic Navigation), and Icelandic Natura (Topica). In 1996 Andreas co-founded Cardion where he was heading the R&D department until 2003. As part of the management team he was responsible for fund raising as well as the CMC and preclinical development of biopharmaceutical compounds, up to final licensing of the lead compound to Roche. From 2013–2016, Andreas built up Alvotech, a leading biosimilars company based in Iceland with a 4 product pipeline and 14,000 sqm manufacturing plant and made 2 successful acquisitions and other strategic initiatives.
During his career, Andreas served as a consultant for many pharma and venture companies e.g. Roche, Glycothera, JRS, TVM, Centus Capital and others.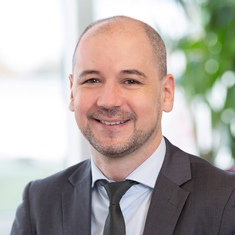 Dr. Thomas Schirrmann
COO
Thomas Schirrmann received his PhD in immunology on adoptive cellular immune therapy with chimeric antigen receptor (CAR) Natural Killer (NK) cells from the Humboldt University and worked as scientist and group leader in research institutions such as Max-Delbrueck-Center of Molecular Medicine (MDC), Charité Hospital in Berlin and the University of Braunschweig.
In over 20 years of his research he gained a broad interdisciplinary expertise in recombinant antibody technologies, protein engineering and expression, bi- and multispecific antibodies, fusion proteins, gene-modified immune cells and immunotherapies. Thomas is author of more than 70 research articles and inventor of several patents. With three of his co-workers he also founded YUMAB, where he acts as CEO and develops it into a fast-growing biotech company. He received several local and regional prices for his outstanding work in translating science into commercialization.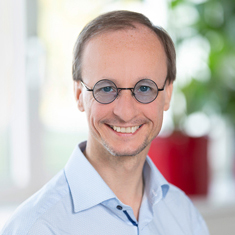 André Frenzel studied biology at the Johannes Gutenberg University Mainz and received his PhD from the Leibniz University in Hanover.
Since 2004 he has been working in the antibody field and has published more than 30 articles (including book chapters and reviews) on discovery and development of human antibodies and antibody phage display. His field of expertise is the development of human and human-like antibodies for diagnostics and therapy with a focus on cancer and so-called difficult targets. In 2009 André joined the group of Prof. Dübel at the University of Braunschweig. André is co-founder of YUMAB and acts as CSO for CORAT.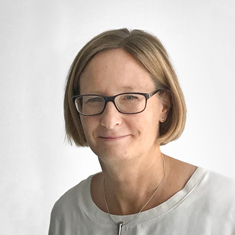 Stefanie Herrmann gained her diploma as a chemical engineer at Krefeld in 1997. She worked as scientist in the fields of fermentation and enzyme purification at AGS before joining Cardion, where she led the biopharmaceutical development department including cell culture, process development, manufacturing and quality control.
In 2003, Stefanie worked at Celonic GmbH as Head of Process Development in Jülich before she became Head of Production at the GMP Facility of Celonic AG in Basel. Furthermore, she was appointed as VP Project Management. From 2014–2016, Stefanie was VP Project Management at Alvotech, where she was leading cross-functional teams for the development of four biosimilar products. Stefanie is also active as Head Technical Project Management at Baliopharm AG, where she leads the technical development of innovative antibody products for autoimmune diseases.
Scientific advisory board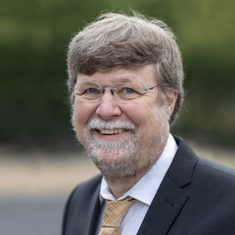 Dr. Stefan Dübel is one of the inventors of antibody phage display, the technology which allowed to generate COR-101. He received his Ph.D. from the University of Heidelberg, in 1989 he joined the German Cancer Research Center (DKFZ) where he co-pioneered in vitro antibody selection technologies, resulting in several key inventions including antibody phage display (e.g. US Patent 5849500), human antibody libraries (e.g. US6319690) and antibody libraries with randomized CDRs (e.g. US Patent 5840479).
His lab continued to contribute to multiple topics related to human antibody engineering, phage display and in vitro evolution, e.g. Hyperphage technology (2001), ORFeome display (2006) and a universal allosteric switch module for antibody affinity (2017). His work on antibodies resulted in >200 publications and >25 patent applications.
Since 2002, Stefan is full Professor of Biotechnology and Director of the respective department at the University Braunschweig. He is director of the technology transfer unit "Centre for Molecular Engineering" of iTUBSmbH and served as a consultant to many biotech / pharma companies and US/EU government institutions. He is editor of the four volume "Handbook of Therapeutic Antibodies" and other antibody engineering books, and co-founder of several biotech companies, i. a. of YUMAB. COR-101 was discovered in his laboratory, and he initiated the foundation of CORAT Therapeutics.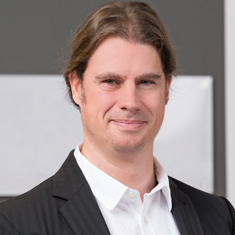 Michael studied biology at the Carl von Ossietzky Universität in Oldenburg, Germany, from 1993-1999. He received his PhD from the Leibniz Universität in Hannover, Germany, in 2002. Since the end of 2002 he has been working as group leader at the Technische Universität Braunschweig, Germany. In 2011 he finished his professorial dissertation (Habilitation, venia legendi for Biotechnology) and was appointed Privatdozent (PD). In 2014 he was appointed professor for biotechnology.
Michael published more than 150 articles and filed several patents in the field of antibody engineering and phage display. He is editor of the book "Phage Display" and co-author of the German text book "Rekombinante Antikörper" (recombinant antibodies). He is working on the development of recombinant antibodies for proteome research, diagnostics and therapy with a focus on infectious diseases (Marburg virus, Western equine encephalitis virus, Listeria monocytogenes, Sudan Ebola and others) and toxins (botulinum toxins, diphtheria toxin and others). Another field of his work is the identification of pathogen biomarkers using ORFeome phage display. He is co-founder of four biotech companies, i.a. of YUMAB GmbH, where he acts as scientific advisor. Michael initiated and directed the academic SARS-CoV-2 project that lead to the discovery COR-101.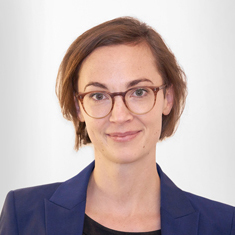 Marie-Ann Dhaen
Senior Director Project Management
Marie-Ann gained her diploma degree in biology at the University of Bonn where she graduated with honors in 2011 at the Life & Medical Sciences Institue.
Marie-Ann worked as Business Development Manager at SGS M-Scan, where she gained extensive knowledge about state-of-the-art protein characterization as required by global regulatory agencies. She then joined Alvotech as Technical Project Manager to drive the development of their biosimilar pipeline. As PMI certified Project Manager, she supports the development of new biological entities as well as biosimilars at Baliopharm and Valerius Biopharma. At CORAT, Marie-Ann is responsible for the global Project Management.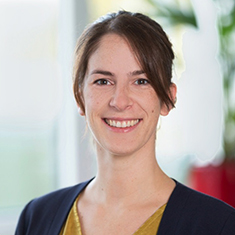 Dr. Linda Kirchner
Director Administration Management
Linda gained her M.Sc. in Biotechnology at the University of Hannover. She received her binational PhD in Biotechnology from University of Hannover, while performing the research mainly at Northeastern University Boston.
After her PhD, she strengthened her skills in business and finances in another company before she joined YUMAB GmbH at the beginning of 2017. Here she acts as Head of Business and Finances and at the affiliate YUMAB Inc. in Atlanta, USA, as CFO. Linda joint CORAT from the beginning and is responsible for all administration tasks, marketing and communications.