COR-101
The fully human antibody COR-101 is the lead product in our current pipeline. It binds to the viral RBD region and blocks the attachment of the virus to human cells.
In pre-clinical studies, COR-101 decreased the SARS-CoV-2 virus load in the lung by more than 99 % in the hamster COVID-19 model, and induced recovery after 2 days, compared to 7 days untreated. Furthermore, COR-101 prevented the moderate to fatal course of SARS-CoV-2 infection in the K18-hACE-2 transgenic mouse model. The infectious virus titer was reduced by more than 99,95% after administration of COR-101.
Unlike other published anti-SARS-CoV-2 antibodies, COR-101 binding of SARS-CoV-2 is not affected by most known virus mutations, giving COR-101 higher intrinsic resistance to potential escape mutants. Most importantly, most variants of concern (VOC) such as the delta variant (B.1.617.2) are effectively bound and neutralized by COR-101.
The safety of COR-101 and its therapeutic efficacy in the treatment of moderate and severe COVID-19 are currently being investigated in clinical trials.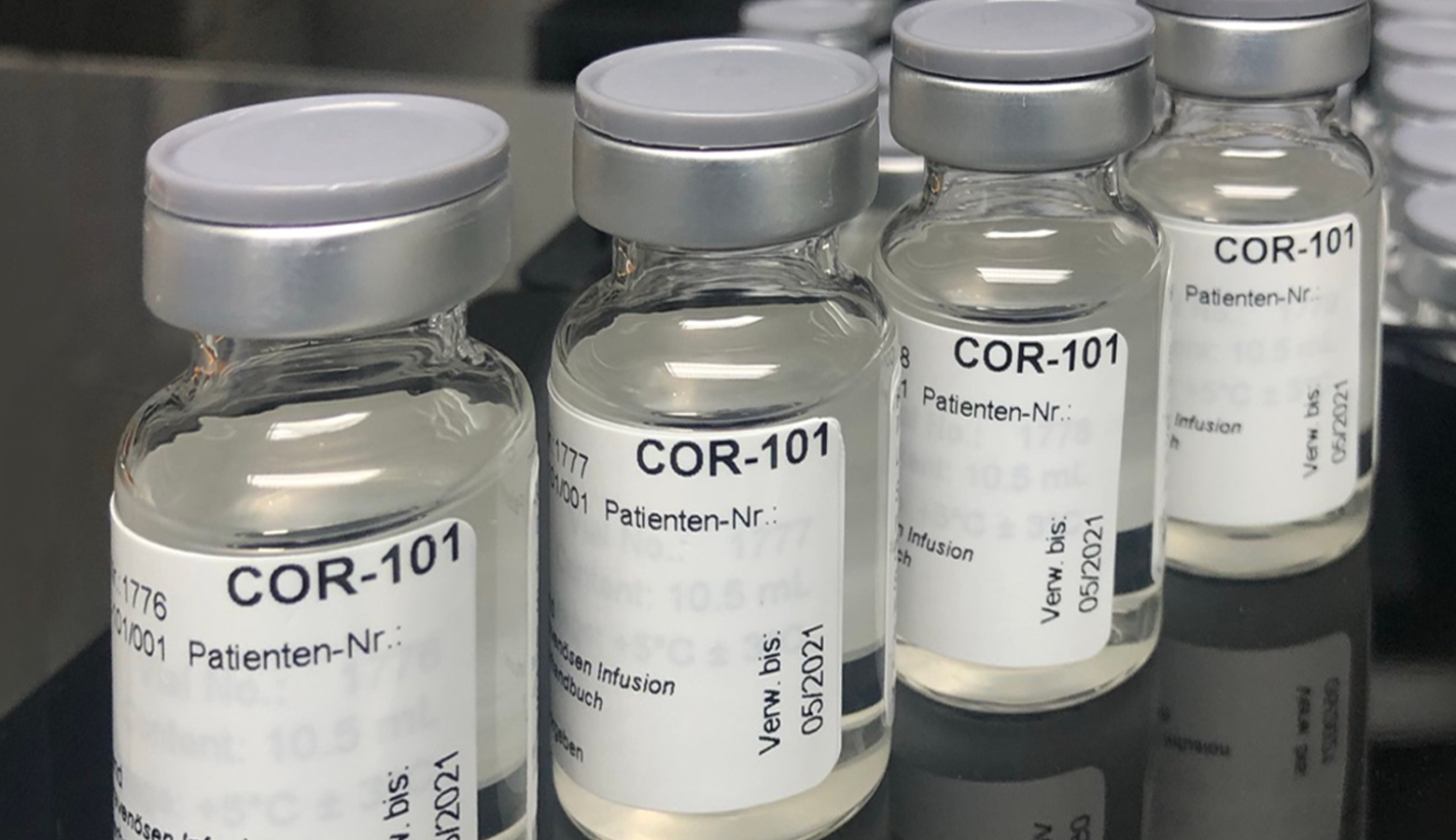 COR-201
The second product in our pipeline also effectively binds to the SARS-CoV-2 RBD region but shows a different neutralization pattern of virus mutants compared to COR-101.
COR-201 is currently in pre-clinical development and is planned to be developed either as stand-alone therapy or in combination with COR-101.
COR-311
COR-311 describes our next-generation development program which currently in the discovery phase. CORAT is screening for suitable antibody candidates binding to various SARS-CoV-2 sites outside the RBD which are known to be less prone to mutation.